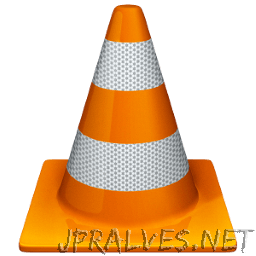 VLC is an application that allows you to open all sorts of audio and video files.
Originally created in 1996 as an academic project it became an open source product in 1998 having been rewritten from scratch at that time. It is currently managed by VideoLAN which is a non-profit entity.
It is a tool written in C, C ++ (with Framework QT), Objective-C and Lua.
It is currently in version 2.2.1 and can be downloaded from this link.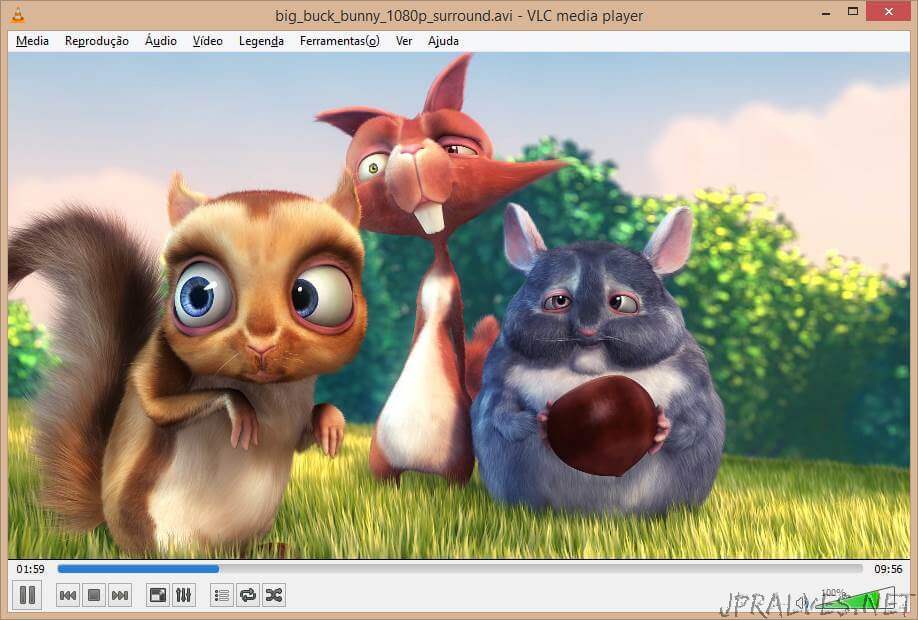 The main features of this tool are:
Support on multiple platforms including mobile:
  - Linux, Windows,

OS

X,

BSD

, BeOS, Solaris, Android,

IOS

, Etc.
Reading support:
  - Container formats:
    

MP3

,

AVI

,

WMV

,

AVI

,

WMV

,

WMV

,

AVI

,

WMV

,

WMV

,

AVI

,

DV

,

MXF

,

VOB

,

RM

,

DVD

-Video,

VCD

,

SVCD

, Audio

CD

,

DVB


  - Video Formats:
    - Cinepak, Dirac,

DV

, H.263, H.264 /

MPEG

-4

AVC

, H.265 /

MPEG

HEVC

, HuffYUV, Indeo 3,

MJPEG

,

MPEG

-1,

MPEG

-2,

MPEG

-4 Part 2, RealVideo 3

&

4 , Sorenson, Theora,

VC

-1,

VP5

,

VP6

,

VP8

,

VP9

, ​​DNxHD, ProRes and some

WMV


  - Audio Formats:
    -

AAC

,

AC3

,

ALAC

,

AMR

,

DTS

,

DV

Audio,

XM

,

FLAC

, It,

MACE

, Mod, Monkey's Audio,

MP3

, Opus,

PLS

,

QCP

,

QDM2

/

QDMC

, RealAudio, Speex, Screamtracker 3 /

S3M

, Vorbis, WavPack,

WMA

(

WMA

1/2,

WMA

3 partially).
  - Subtitles:
    -

DVD

-Video,

SVCD

,

DVB

,

OGM

, SubStation Alpha, SubRip, Advanced SubStation Alpha,

MPEG

-4 Timed Text, Text file, VobSub,

MPL2

, Teletext.
  - Network protocols:
    -

UDP

,

RTP

(unicast or multicast),

HTTP

,

FTP

,

MMS

,

RTSP

,

RTMP

,

RSS

/ Atom
  - Network Stream Formats:
    -

RTP

/

RTSP

ISMA

/

3GPP

PSS

, Windows Media

MMS

, Flash

RTMP

,

MPEG

Transport Stream, Apple

HLS

,

MPEG

DASH


  - Capture Devices:
    - Video4Linux (in Linux), DirectShow (in Windows), Desktop (screencast), Digital

TV

(

DVB

-C,

DVB

-S,

DVB

-T,

DVB

-S2,
Writing support:
   - Container formats:
     -

ASF

,

AVI

,

FLV

, Fraps,

MP4

, Ogg,

WAV

,

MPEG

-2 (

ES

,

PS

,

TS

,

PVA

,

MP3

),

MPJPEG

,

FLAC

, QuickTime File Format, Matroska, WebM
   - Video Formats:
     - H.263, H.264 /

MPEG

-4

AVC

, H.265 /

MPEG

-H

HEVC

,

MJPEG

,

MPEG

-1,

MPEG

-2,

MPEG

-4 Part 2,

VP5

, nVP6,

VP8

,

VP9

, ​​Theora,

DV

, Dirac
   - Audio Formats:
     -

AAC

,

AC

-3,

DV

Audio,

FLAC

,

MP3

, Speex, Vorbis
   - Streaming protocols:
     -

UDP

,

HTTP

,

RTP

,

RTSP

,

MMS

Support of various filters:
  - Deinterlace, Cropping, Image Wall, Image Adjust, Rotate / Mirror, Logo Overlay, Magnification, Image Distortion, Bluescreen,

RSS

/ Atom Feeds, Visualizaton Effects, Equalizer
Support of several interfaces:
  - Qt4, Skins, Web, Telnet, CommandLine, Mouse gestures

Additional features:
  - Ads from SAP / SDP
  - Bonjour Protocol
  - Mozilla / Firefox Plugin
  - Location
  - CD-Text
  - CDDB CD Info
  - IGMPv3
  - IPv6
  - MLDv2
  - SVCD Menus
  - CPU acceleration with specific processor extensions (MMX, MMXEXT, SSE, SSE2, 3D Now ! and AltiVec)

Useful links: