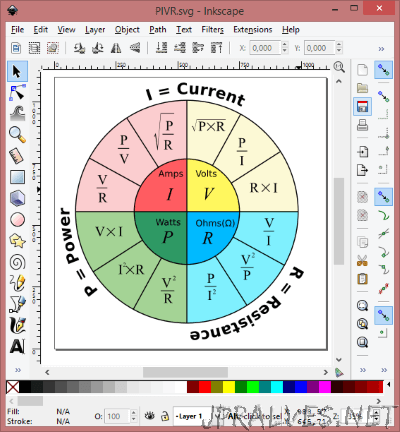 Being in its version 0.91, released in January of 2015, it is a tool that allows to make vectorial designs.
Inkscape is professional vector graphics editing software that runs on Linux, Windows and Mac OS X.
It is used by both professionals and enthusiasts to create a variety of graphics such as illustrations, icons,
Logos, diagrams, and graphics for the Internet. Inkscape uses the SVG (Scalable Vector Graphics) standard as its native format.
This software has a set of tools comparable to Adobe Illustrator or CorelDraw.
It allows export and import of various file formats including SVG, AI, EPS, PDF, PS and PNG.
Based on a simple interface, Inkscape has a very extensive set of features, of which the following are highlighted:
Creating Objects
Manipulation of Objects
Filling and contours
Line operations
Text Support
Representation
Others
Useful links: