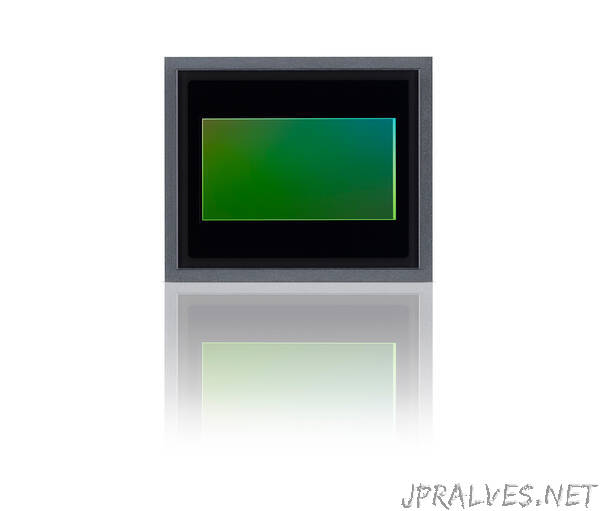 "Sony Semiconductor Solutions Corporation (SSS) today announced the upcoming release of the IMX735, a new CMOS image sensor for automotive cameras with the industry's highest1 pixel count, at 17.42 effective megapixels.2 The new sensor product will support the development of automotive camera systems capable of sophisticated sensing and recognition performance, thereby contributing to safe, secure automated driving.
For automated systems to deliver automated driving, they must offer sophisticated, high-precision sensing and recognition performance, encompassing all 360 degrees of the environment around the vehicle. Accordingly, there is considerable demand for image sensors that can help achieve this level of performance and support the development of more advanced automotive camera systems.
The new sensor product achieves the industry's highest1 pixel count of 17.42 effective megapixels,2 enabling high definition capture of far-off objects. Moreover, automated driving systems often use automotive cameras in combination with LiDAR and other sensing systems. While typical CMOS image sensors readout signals output from pixels one vertical line at a time, this product outputs signals horizontally, one row at a time. This means that automotive cameras employing this sensor can more easily synchronize with mechanical scanning LiDAR*4, since their laser beams also scan horizontally. This better synchronization will improve the sensing and recognition capabilities of the automated driving system as a whole.
Furthermore, the new sensors' improved saturation illuminance, made possible by a proprietary pixel structure, and unique exposure method yield a wide dynamic range of 106 dB even when simultaneously employing high dynamic range (HDR) imaging and LED flicker*5 mitigation. The dynamic range is even higher, at 130 dB, when using dynamic range priority mode. This creative design helps suppress highlight blowouts even in backlit conditions, enabling more precise object capture in road environments with significant differences in brightness, such as tunnel entrances and exits.
- Horizontal pixel signal output for easier synchronization with mechanical-scanning LiDAR
When reading signals from pixels, CMOS image sensors generally do so in a vertical direction one line at a time. This product, on the other hand, employs a readout method that outputs signals horizontally one row at a time, making it easier to synchronize with mechanical-scanning LiDAR, which also uses a horizontal scanning method. This means that the information output from automotive cameras equipped with this product can be integrated with LiDAR information downstream on the system. This will improve the sensing and recognition capabilities of the automated driving system as a whole.
- Wide dynamic range even during simultaneous use of HDR and LED flicker mitigation
In automobile driving, objects must be precisely detected and recognized even in road environments with significant differences in brightness, such as tunnel entrances and exits. Automotive cameras are also required to suppress LED flicker, even while in HDR mode, to deal with the increasing prevalence of LED signals and other traffic devices. The proprietary pixel structure and unique exposure method of this product improves saturation illuminance, yielding a wide dynamic range of 106 dB even when simultaneously employing HDR and LED flicker mitigation (when using dynamic range priority mode, the range is even wider, at 130 dB). This design also helps reduce motion artifacts*6 generated when capturing moving subjects.
- Compliant with standards required for automotive applications
The product is qualified for AEC-Q100 Grade 2 automotive electronic component reliability tests by mass production. Also, SSS has introduced a development process compliant with the ISO 26262 road vehicle functional safety standard, at automotive safety integrity level ASIL-B(D). This contributes to improve automotive camera system reliability.
- Cybersecurity required for automotive applications (optional)
The product can support cybersecurity features such as camera authentication via a public-key algorithm to confirm CMOS image sensor authenticity, image authentication to detect any tampering with acquired images, and communication authentication to detect any tampering with control communications."