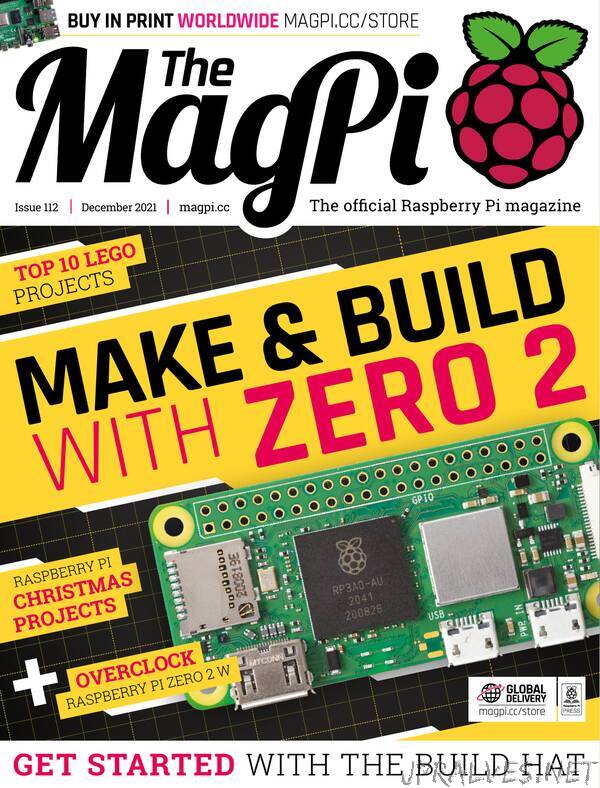 "Make & Build with Zero 2. Discover 40 incredible projects that make the most out of Zero 2 W's faster 1GHz quad-core processor. Build radio sets, robots, retro games consoles and more.
Build Christmas Gifts with Raspberry Pi. Use your skills to make presents for people this holiday season.
Get started with the Raspberry Pi Build HAT. Control LEGO® motors, sensors and buttons and build things with bricks and Raspberry Pi.
Overclock Zero 2 W. Make your brand new Raspberry Pi Zero 2 W run even faster with our guide to overclocking the little powerhouse.
Make an intruder alarm. Combine a laser and buzzer to catch uninvited guests.
The ultimate home server. Keep your server safe with backups and uninterruptable power supply systems.
Discover PicoSystem. We test out a new handheld games console powered by RP2040.
Run a package delivery robot. How one maker is creating their own bot that delivers goodies to their doorstep.
Recreate Bond's Aston Martin DB5. Using Raspberry Pi to bring a classic Bond car to life.
Tell the time with a robot arm. This clever clock uses a robotic arm to move the hands around.
Win! Raspberry Pi Zero 2 W and FLIRC case bundles."