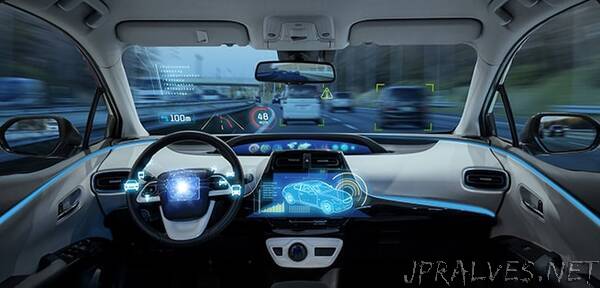 "Arm, in collaboration with leaders across the automotive supply chain, today announced it is delivering a new software architecture and reference implementation, Scalable Open Architecture for Embedded Edge (SOAFEE), and two new reference hardware platforms to accelerate the software-defined future of automotive.
As vehicle architectures and capabilities evolve, automotive developers today are challenged by the increasing code complexity needed to deliver Advanced Driver Assistance Systems (ADAS), In-vehicle Infotainment systems (IVI), electrified powertrains, and autonomy. To meet these evolving consumer demands, computing must become more centralized, and software is increasingly critical to allowing this. The resulting changes to how software is being developed, deployed, and managed means that cloud-native development, best known for driving reductions in cost, time and complexity across the cloud infrastructure industry, is more applicable to automotive development than ever before.
However, to address the software-defined needs of cars today quickly and seamlessly, it is imperative to deliver a standardized framework that enhances proven cloud-native technologies that work at scale with the real-time and safety features required in automotive applications. This same framework can also benefit other real-time and safety-critical use cases such as robotics and industrial automation.
"The automotive sector is at a critical inflection point and the supply chain – from IP design to carmakers – is being re-examined and redefined," said Chet Babla, vice president of automotive, Automotive and IoT Line of Business at Arm. "The industry has asked Arm and its ecosystem to accelerate the vision for a software-defined future. By virtue of Arm's unique position in the supply chain, we're leading a collaborative effort that is delivering the standards, software, developer resources and specialized processing platforms designed for the safety and real-time needs of automotive applications."
Delivering a roadmap for success
SOAFEE is the result of automakers, system integrators, semiconductor, software, and cloud technology leaders coming together to define a new open-standards-based architecture for the software-defined vehicle. In addition, the SOAFEE reference implementation, an implementation of the architecture defined by a Special Interest Group (SIG) of these leaders, will be free open-source software aimed at allowing broad prototyping, workload exploration and early development. Arm is working with leading commercial solutions providers to maximize compatibility and provide a faster route to functionally-safe designs.
Based on the success of Project Cassini and SystemReady from Arm, which enable a standards-based cloud-native experience at the edge, SOAFEE now builds on these initiatives to enable cloud concepts like container orchestration with automotive functional safety and in real-time – a first in the industry. An initial release of the SOAFEE collateral and reference implementation is available to download now here.
Unlocking critical development time today
The development timeline for new automotive applications needs to be as fast and seamless as possible. The immediate availability of SOAFEE will empower cloud-based developers to apply their expertise and contribute to the future of mobility, built on Arm technology.
"Major technology leaps are transforming vehicle electronics and software-architecture requirements, and driving the industry to a software-centric future. At AWS, we're committed to innovation with key industry players like Arm to help solve complex challenges for delivering Software-Defined Vehicles with a service-oriented architecture," said Bill Foy, Director, Worldwide Automotive Business Development at AWS. "In collaboration with Arm, and AWS's Arm-based AWS Graviton2 instances, we can bring significant cost savings, and make it possible to run applications on the same architecture in the cloud and at the automotive edge to simplify developer workflow.""