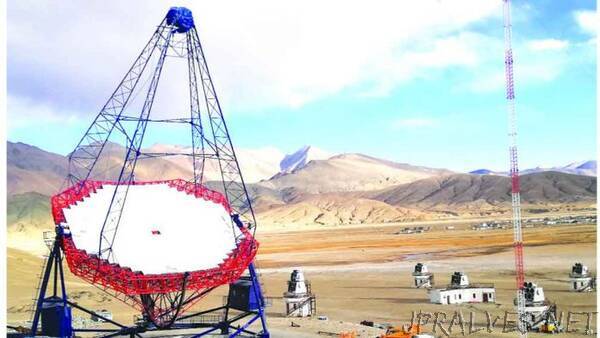 "Placed at 4,300 m above sea level in Hanle, Ladakh, MACE is also the world's second largest gamma-ray telescope, with a 21-m-diameter dish.
India's largest and the world's highest gamma-ray telescope is set to go live later this year, aiming to provide a new window into distant stars and galaxies in the universe.
The Major Atmospheric Cherenkov Experiment Telescope (MACE) in Hanle, Ladakh, is placed at an altitude of 4,300 metres above sea level.
It is the world's second-largest, ground-based gamma-ray telescope with a 21-metre-diameter dish. The largest telescope of the same class is the 28-metre-diameter telescope, which is part of the High Energy Stereoscopic System (HESS) in Namibia.
"The installation of the telescope is complete and trial runs are being carried out. It will go live later this year. The first science results from this project will come in a year or two," Nilay Bhatt, a researcher at the Bhabha Atomic Research Centre (BARC), told ThePrint.
The project is a collaboration of scientists from BARC, Tata Institute of Fundamental Research (TIFR) and the Indian Institute of Astrophysics, along with the Electronics Corporation of India Limited."