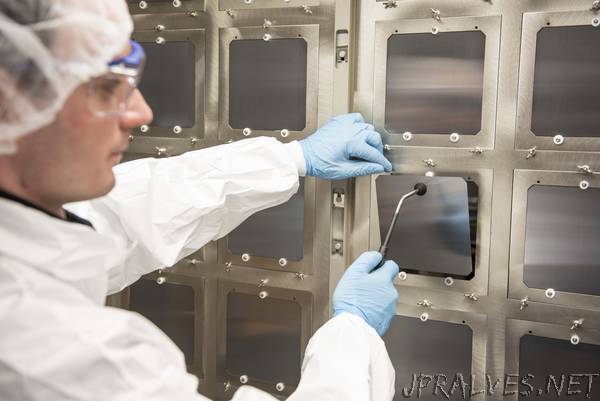 "Perovskite solar technology leader's solar cell exceeds highest ever performing single-junction silicon solar cell
The Perovskite CompanyTM, the leader in the field of perovskite solar cells, today announced a new, certified, world record for its perovskite based solar cell.
Oxford PV's 1 cm2 perovskite-silicon tandem solar cell has achieved a 27.3% conversion efficiency, certified by the Fraunhofer Institute for Solar Energy Systems ISE. This exceeds the 26.7% efficiency world record for a single-junction silicon solar cell.
Frank P. Averdung, Chief Executive Officer at Oxford PV commented, "This result further validates the ability of perovskite to enhance the performance of silicon based photovoltaics. Continuing to improve the performance of photovoltaics is fundamental for sustaining the growth of solar generated electricity."
Dr Chris Case, Chief Technology Officer at Oxford PV added, "We are continuing to push our perovskite-silicon solar cell technology with a roadmap that extends beyond 30% efficiency, driving the world towards an all-electric future. Oxford PV counts on the support of development partners, suppliers and customers to deliver its perovskite solar technology."
Today's record demonstrates the considerable progress the company has made in driving its perovskite solar solution closer to commercialisation. Oxford PV is in the process of scaling its perovskite-silicon solar cell technology from the lab to high volume manufacturing. The company is producing commercial sized 156 mm x 156 mm perovskite-silicon solar cells, at its 17,000 m2 industrial pilot line in Germany, for validation by its development partner – a major manufacturer of silicon solar cells and modules."